Hello all,
Here is my entry as Guest designer for week 109 at
CRAFT challenge blog
with the theme of gardening. Its been great and enjoyed the challenge and items from those that sponsored the weekly challenges.
This week we were asked to use a digi from one of our sponsors
The Crafty Pad Stamp Designs
. and you can also enter to win digis from the second sponsor
Crimson Cloud,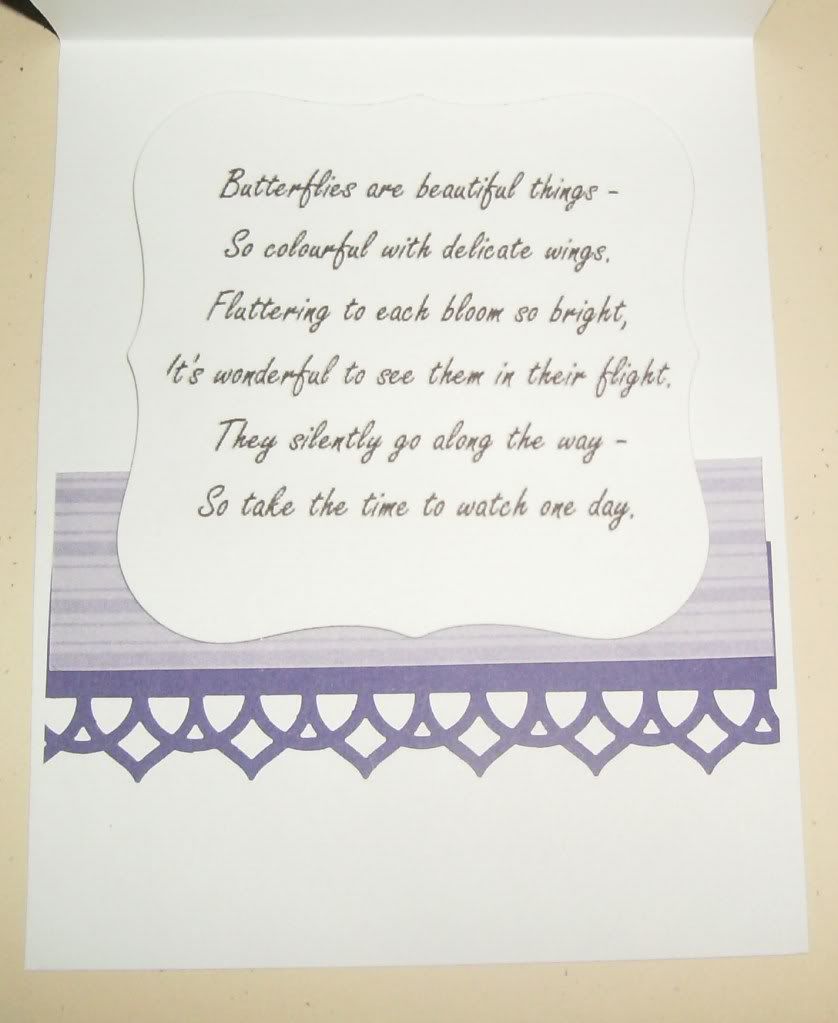 I used a new Martha Stewart border punch I just picked up as a border for the cover as well as the inside.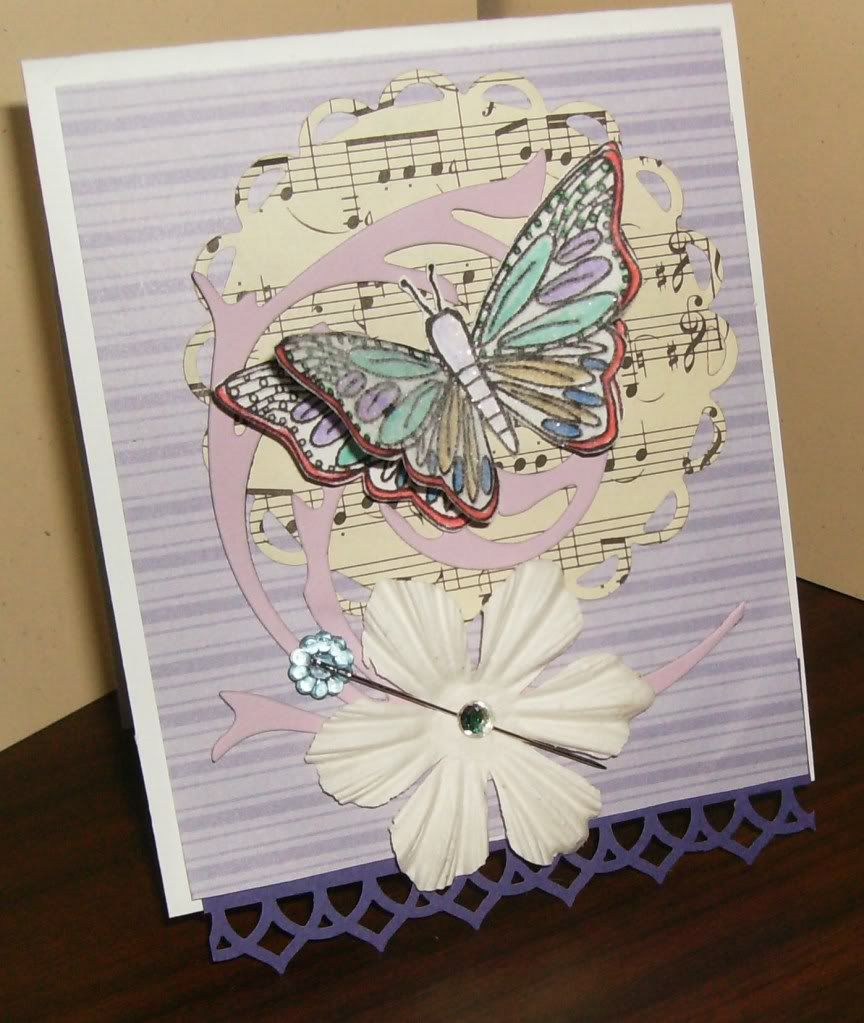 For the cover I lined it with the border punch, a pattern paper from Provo Craft. Added a die cut (Spellbinders) music sheet and topped it off with a swirl from Tim Holtz. The Butterfly is the digi I colored cut out twice and glittered the top later. Added a Prima flower and a stickpin under a gem. This card was fun and quick to put together.
Entering this in
Kaboodle Doodles
round challenge